For years, I've wondered how far back the collection of past U.S. presidential photography must go.
If you were to ask a random person on the street who the first president was to be photographed, off the top of their head some might say Abraham Lincoln. He is probably the earliest that most have seen, depending on the ghetto quotient of their high school history textbook. Some who blurt out a response before checking with their brain first might say George Washington, thinking of the spectacularly photograph-free $1 bill. The more historically-inclined moles among them may recall Martin Van Buren, he of the fish-gill-chops and our 8th president, who lived into the 1860s and was handsomely photographed late into his 79-year life.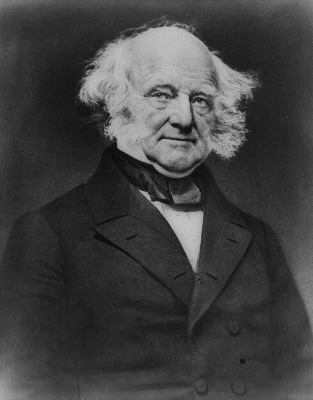 None of the above are correct.
Presidential photography extends a generation back from the albumen prints of the civil war, to the early 1840s, before proper film negative photography, before the ferrotype or ambrotype. The daguerreotype was invented by French chemist Louis J.M. Daguerre, building on fellow frenchman Nicéphore Niépce's work with pewter and petroleum derivatives. Announced on January 9th, 1839, the process spread across the Atlantic to the U.S. in the years after.
Daguerreotype photographs exist of presidents Zachary Taylor, James Buchanan, Franklin Pierce, James K. Polk, and Andrew Jackson, below: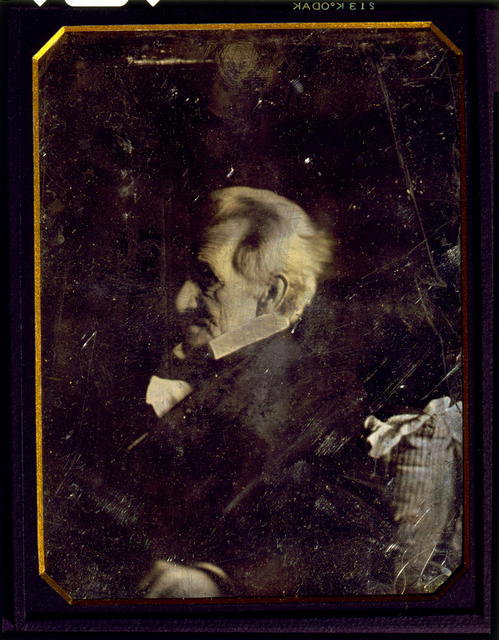 The Library of Congress retains a stunning collection, viewable online.
But what of the original question put forth? Who was the first? That honor goes to, amazingly, John Quincy Adams.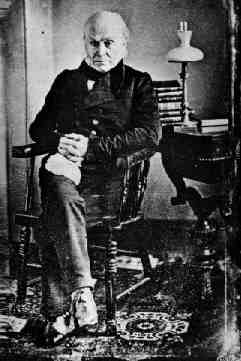 The 6th president of the United States, JQA lived long enough (died 1848) to be immortalized by this mercury vapor and silver iodide miracle. His predecessors James Madison (died 1836) and James Monroe (died 1831), numbers 4 and 5, met their end a hair too soon.
For many, presidential portrait photographs are the lasting (and sometimes only) memories of all pre-television-era presidents. Properly stored daguerrotypes can last forever as printed, and perhaps it's this fact that makes some of them so amazing. Surely these early photographers must have known they were in the process of nurturing the exposure of historic images that would be looked back upon centuries later as fruits of the birth of man's ability to capture a moment in time, forever.
Failing that realization, at least they could make wankable porn.