Thanks to Gary 'Giggles' Gygax, The late 1970s saw a role playing game renaissance as D&D's popularity grew to immense proportions. Little did G.G. know that his empire would soon be threatened by an undaunted challenger; one Bob Johnson.
This great man looked around at the increasingly welfare-dependent society of 1980 america. Then he looked at what the gaming world was missing. Then he looked at society again. The lightbulb flickered on, and with a Mr. Wizard's World intro-esque 'Ah-HAH!', it came to him:


WHERE IS THE GAME THAT WILL LET ME BE A LAZY, VIOLENT, FREELOADING NEGRO?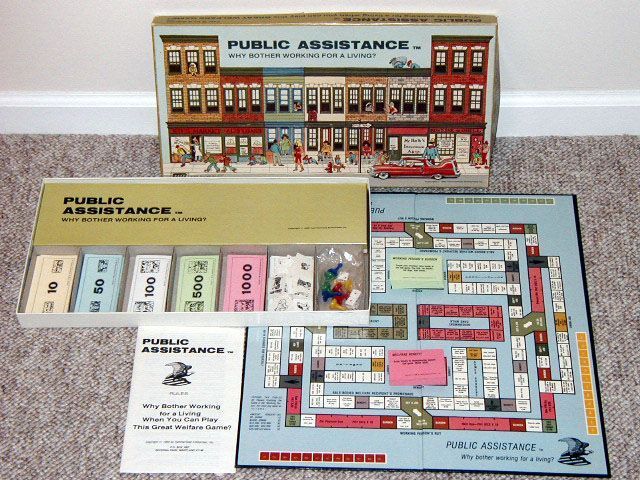 Witness: the stunning craftmanship of the game board, the originality of design, the lucid writing bringing to life the thrilling highs (and desperate lows) in the daily life of the late 20th century american negro.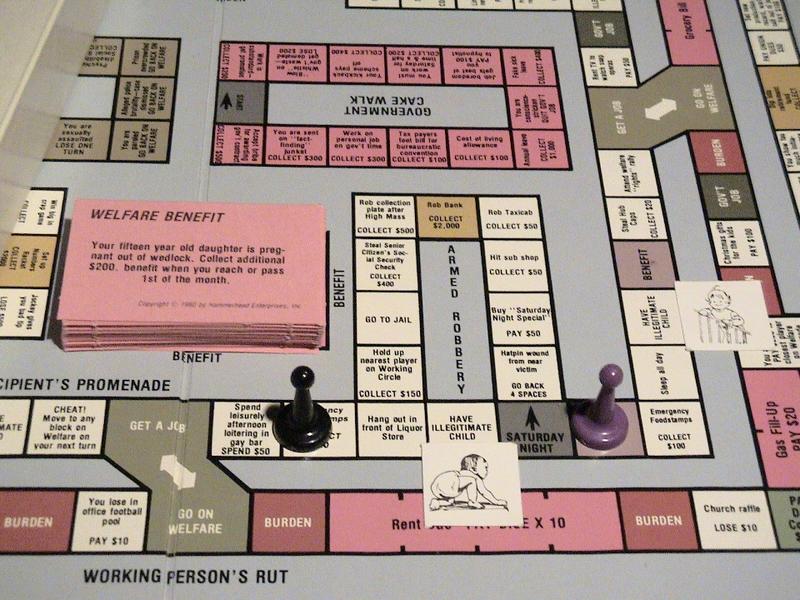 The bar had never been set higher. Other game publishers fell over each other to retain market share amidst Hammerhead's meteoric rise. But to no avail. To wit: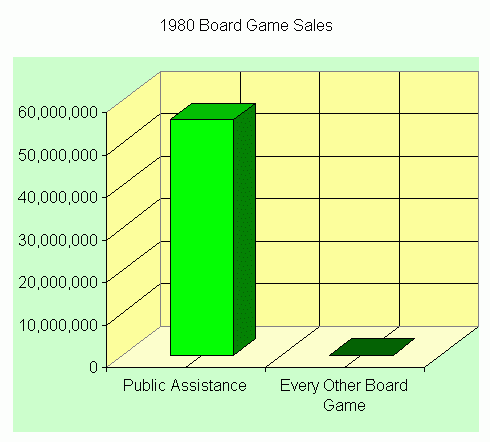 As race-swapping board games steadily lost favor with youth in the Nintendo Era, this classic faded into relative obscurity. We may never see its like again, but we can celebrate it, still, even 25 years later.
(thx to virt for the heads up)